Enjoy A Myrtle Beach Bachelorette Party On The BrewBoat
The time has come for your best friend to tie the knot. You couldn't be happier for her and the guy she has chosen, so you want to send her off into marriage with a bang! That's where we come into play. The East Coast BrewBoat is the perfect way to kick off a Myrtle Beach bachelorette party and we are here to give you a few reasons why:
1. A True "Power Hour" – Booze cruises on the BrewBoat last a little over one hour. That's the perfect amount of time to have a few beers or wine without getting sloppy. Even your friend who likes to party REALLY hard will be able to behave herself.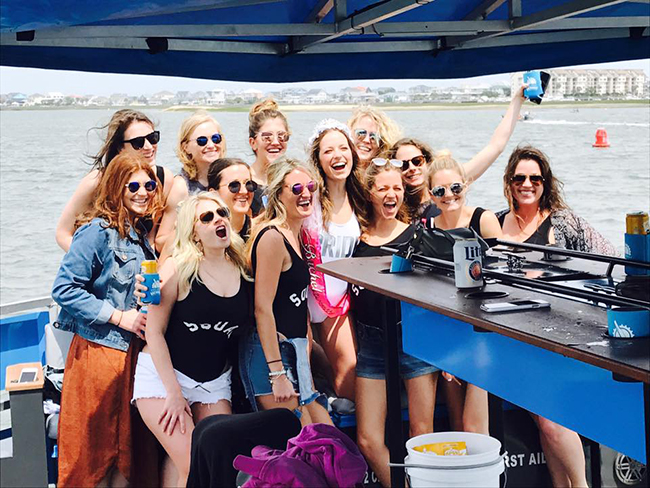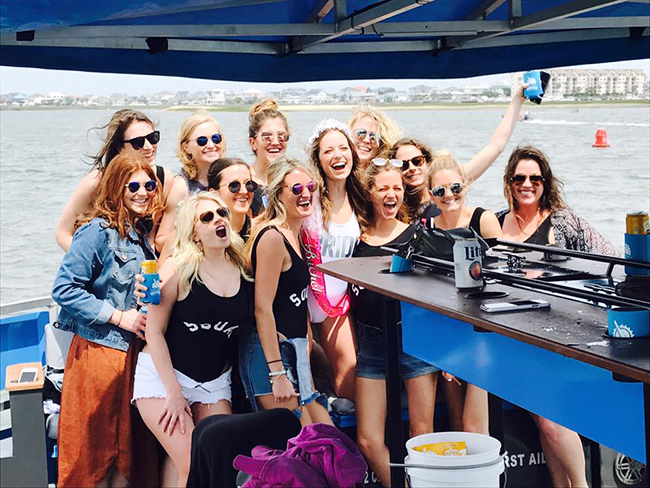 2. An Afternoon On The Inlet – The East Coast BrewBoat is located along the Marshwalk of Murrells Inlet, which houses several bars and restaurants. Enjoy a delicious lunch from Drunken Jack's, Dead Dog Saloon or The Claw House and then take a trip out on our boat…or vice versa. You can either pedal up an appetite or work off a few calories!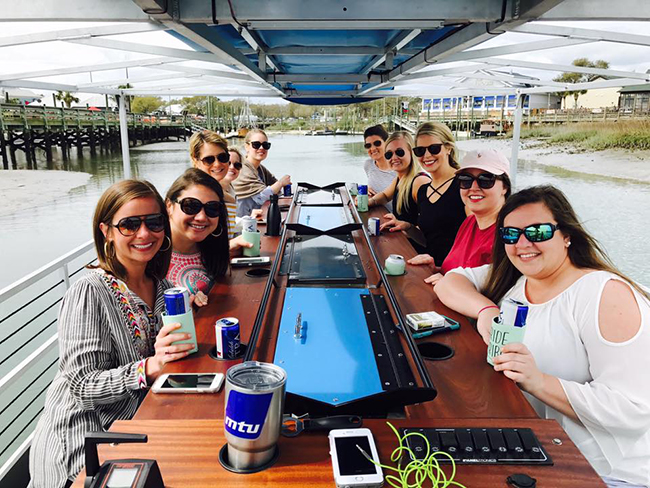 3. Squad Goals – What better way to give away your friend to her future husband than by parading around the Inlet jamming out to your favorite tunes and drinking your favorite beverage? Toss on your matching shirts and get ready to tell everyone the good news!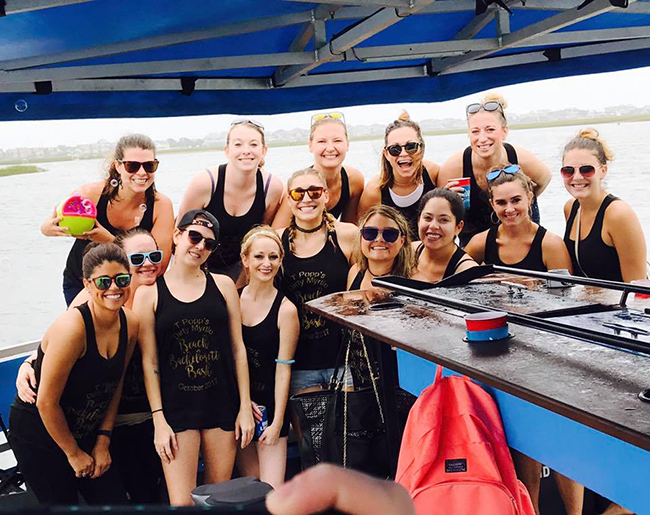 4. Exercise, Exercise, Exercise – Sure, the East Coast BrewBoat is a party boat where you drink and listen to music, but the boat is powered by you after all! Our boat is 100% green and travels as fast as you can pedal. Trust us, after an hour of pedaling, you can feel the burn!